Frequently Asked Questions
Personal Interactions
Why can't I retake my personal assessment?
---
You can retake the assessment every 30 days. You will receive a message in your Newsfeed when you will be able to retake it.
---
What is the assessment by others?
---
Other people can provide feedback to you by taking the same assessment on you as you did on yourself. The app combines multiple people's answers into a composite "Assessment by Others" personality style to protect everyone's anonymity.
---
What's the difference between feedback and the assessment?
---
Feedback takes the form of a 1-5 star rating or a comment. It is provided for the items the app user has chosen to focus on in order to improve interactions. The Assessment is the entire personality styles questionnaire.
---
Why can't I view my feedback results?
---
We place a premium on anonymity. We will not allow an average feedback rating to be displayed unless you have received feedbak at least 6 times.
---
How long does feedback last?
---
Your average rating (1-5 stars) is computed based on the latest 10 ratings only.
---
What kind of feedbak can I provide?
---
You can provide feedback to any other user to whom you are connected in three ways. (1) You can provide a 1-5 star rating on any of their feedback items, (2) you can provide a comment on any of their feedback items, or (3) you can take an entire Assessment for that person.
---
If I provide feedback to somone will they be able to figure out it was me?
---
No. The app protects the anonymity of those providing feedback by averaging and only showing feedback after at least 5 people have provided feedback.
---
How do I invite people to a group?
---
You cannot invite people to Groups in this App. Groups are for your personal use and accomplish 2 things. They allow you to filter feedback by Group and they allow you to send a text to everyone in that Group.
---
Can I customize suggestions for my connections?
---
Yes. The app will give you suggestions to how to interact with all of your connections based on your and their personality style. However, if there is something you want to remember that is specific to any particular person you can customize the tip for that user. Only you will see that customized tip.
---
What does the app do?
---
The app works like Fitbit only for helping you improve your personal and work related interactions. It provides constant feedback to help you monitor your progress and encourages connecting with others to harness the power of groups. You take a short Assessment and the app determines your personality style. Based on your style, the app suggests areas where you might want to focus attention for improving the way you interact with others. Of course, you can customized the items. When you connect with others who share their personality style with you, the app provides Quick Tips for better interactions. People can provide feedback to you on how you're doing and you can provide feedback to others. Feedback can be a simple 1-5 star rating or an entire assessment. You can also provide comments if you wish. Of course, anonymity is protected so that ratings and comments are not attributable to any specific person.
---
What are the different Personal Assessments?
---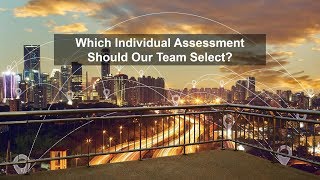 ---
---